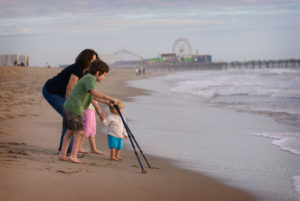 Our mission for CritiqueAccess is to write reviews for people with disabilities, the aging population, and veterans based on comprehensive general American with Disability Act (ADA) Standards. Areas of concentration are hotels, along with tours and reviews of surrounding College/University campuses. CritiqueAccess strives to focus on one major goal, improving Universal Access. This forum shall exchange information and foster a community among our members. We will enhance the lives of many by bringing a much-needed awareness to Handicapped Access/Universal Access.
At CritiqueAccess we will travel to our destination and do the reviews on sight. After our assessment we will give a rating of one to ten points, with one being the worst and ten the best. Education about access, enhances the consumer's sense of reliability and brand loyalty towards the benefits of CritiqueAccess.com.
There are presently 54 million people with disabilities in the United States, and 500 million worldwide. "Currently the US Census Bureau estimates that nearly 16% of all people with disabilities in the United States leave their homes fewer than two days per week or less." Through CritiqueAccess we will try our best to make it easier for these people to choose a destination that meets their accessibility needs.
A 2005 "Harris Interactive" study commissioned by "Open Doors" found that 69 percent of adults with disabilities, more than 21 million people, had traveled for either business or pleasure at least once in the preceding two years. In that same period, more than half stayed in hotels, while 31 percent had booked at least one flight and 20 percent had rented a car. More than 75 percent of people with disabilities dine out at least once a week.